This page is dedicated to showcase previous items made!
It would be great if you would send an image of your items in use to [email protected]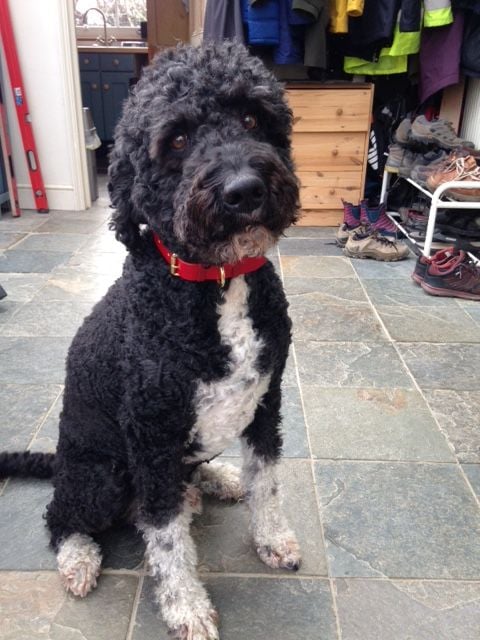 Dude from Cornwall showing off his lovely red collar. Think he suits it!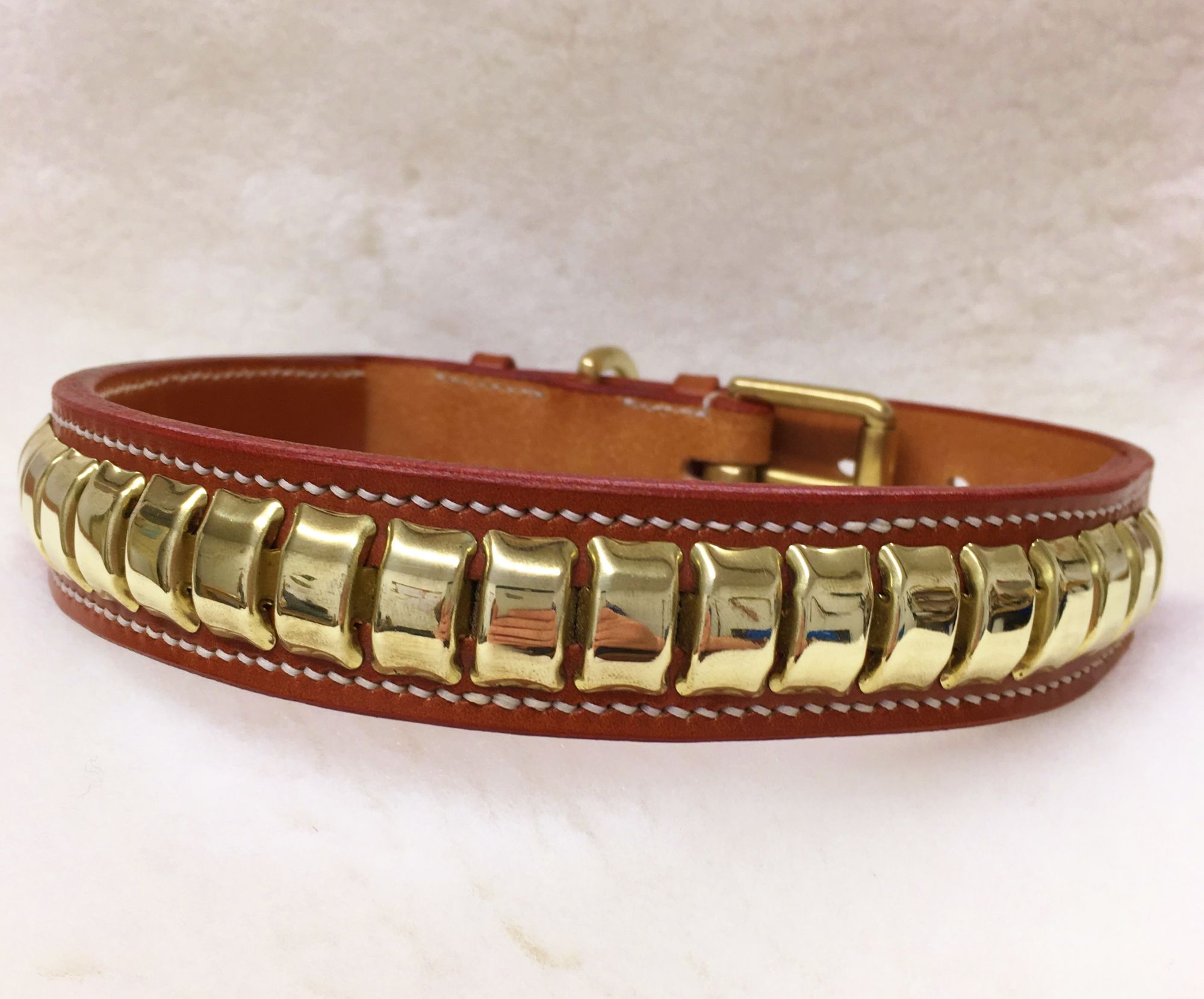 A very smart clincher collar especially made for a Staffordshire Terrier who lives in North Yorkshire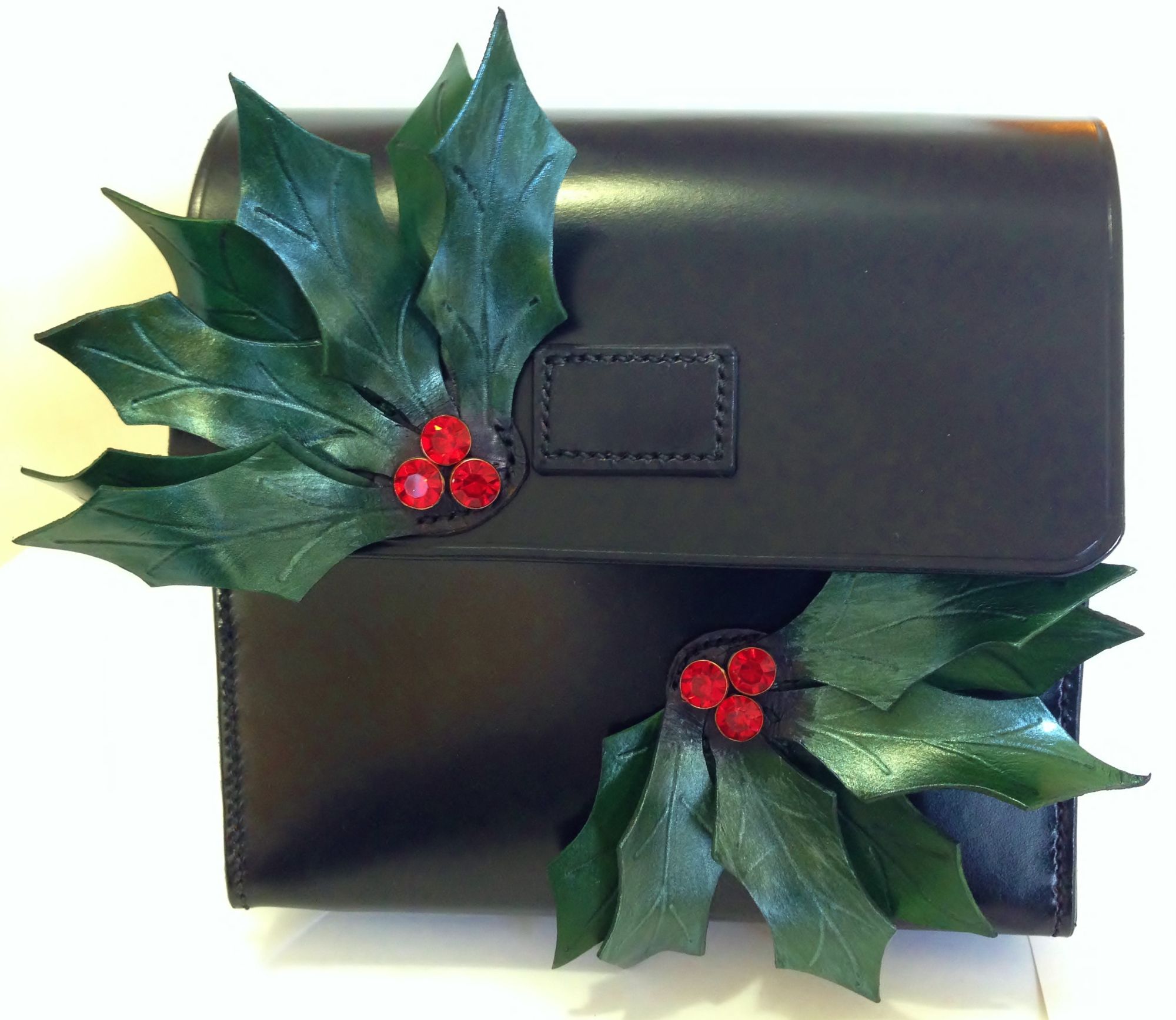 A bag made for Santa. He needed a little bag to put all the childrens treats in.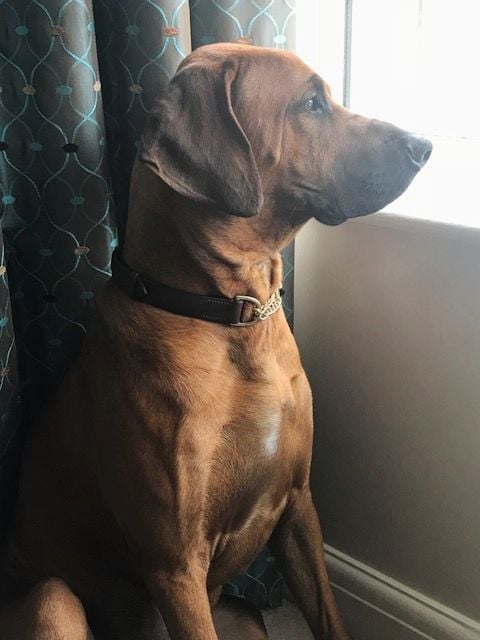 Hugo modeling his half check collar. Looking very noble Hugo!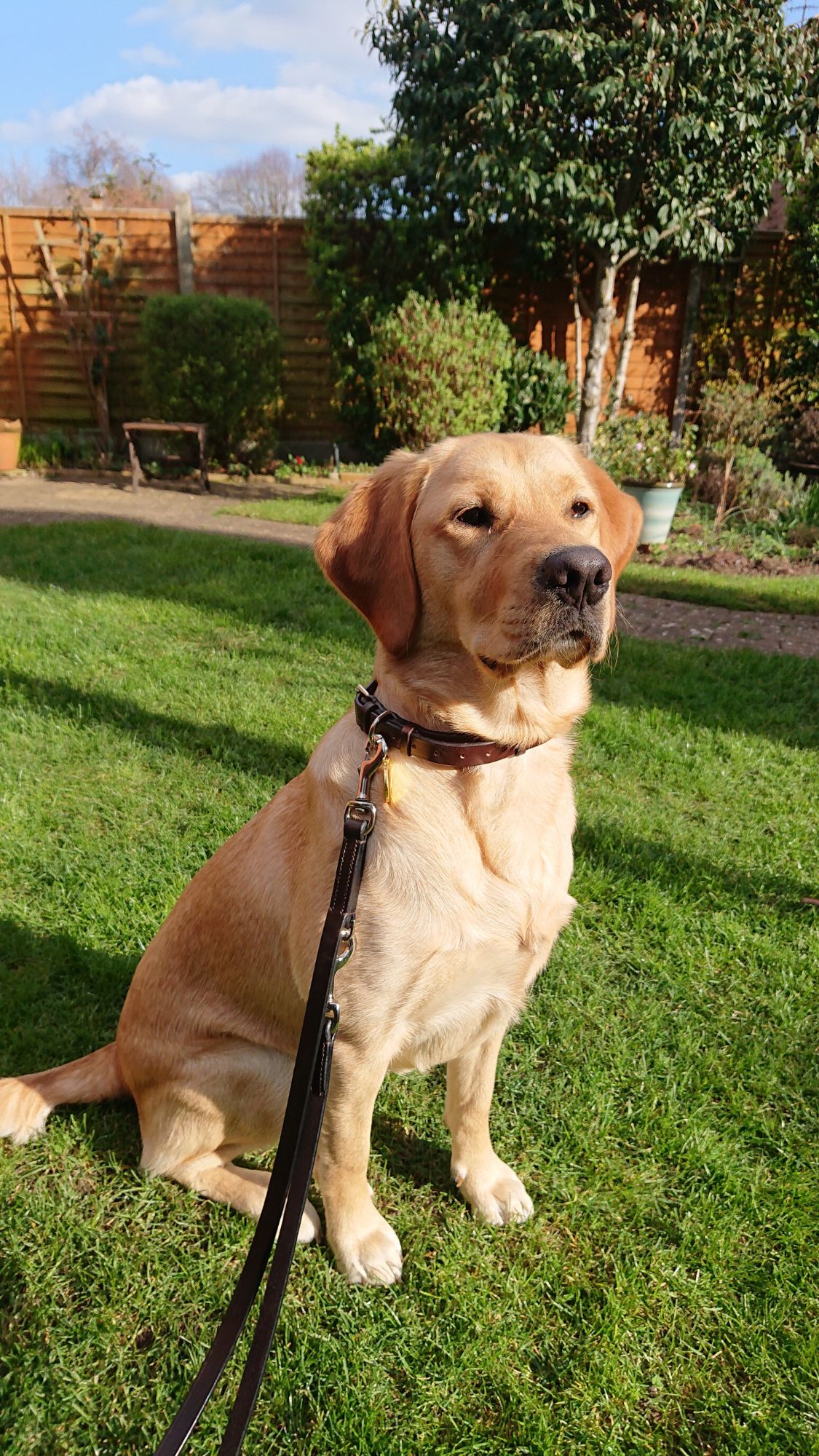 Tweedie modelling her plain collar and an adjustable Guide dog lead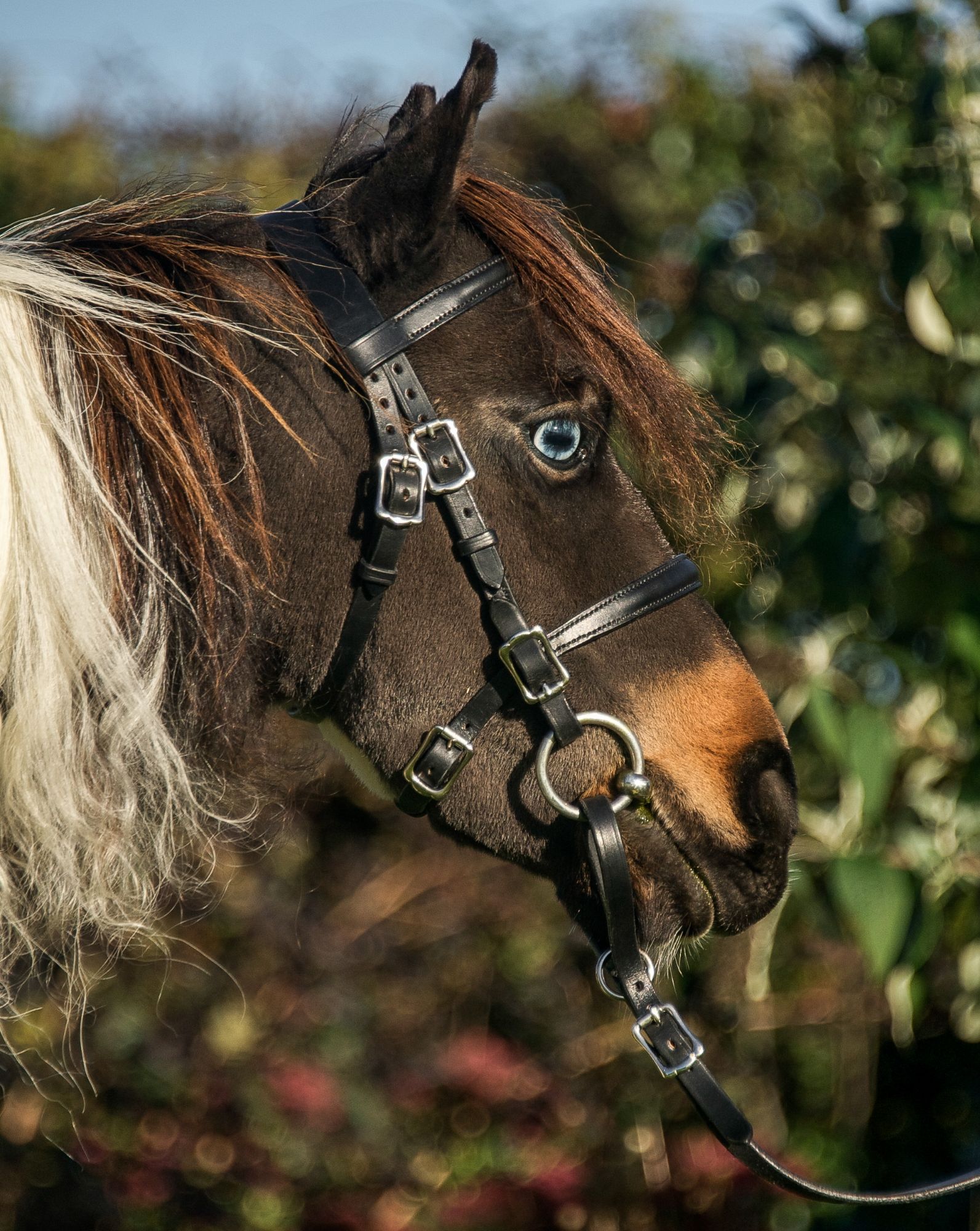 Harvey the miniture horse sporting his made to measure In-Hand bridle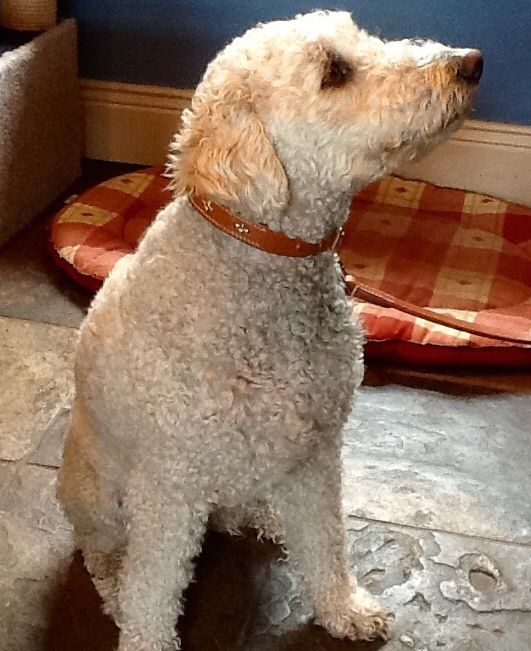 Daisy wearing her 4 ball stud collar. I hope to add these to my web site soon!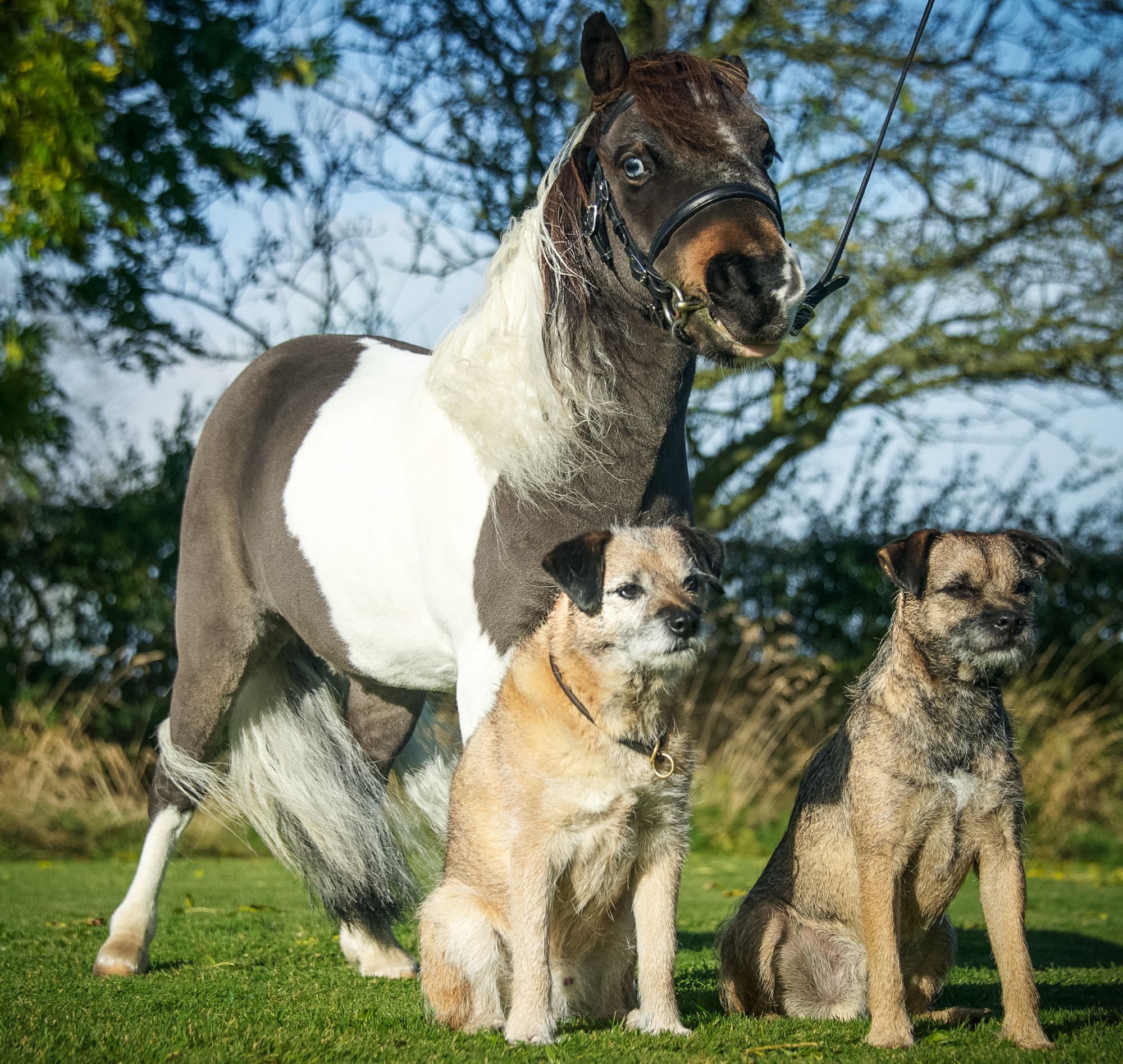 Harvey again with Bob and Homer, just love this picture. We have giant Border Terriers in Northumberland!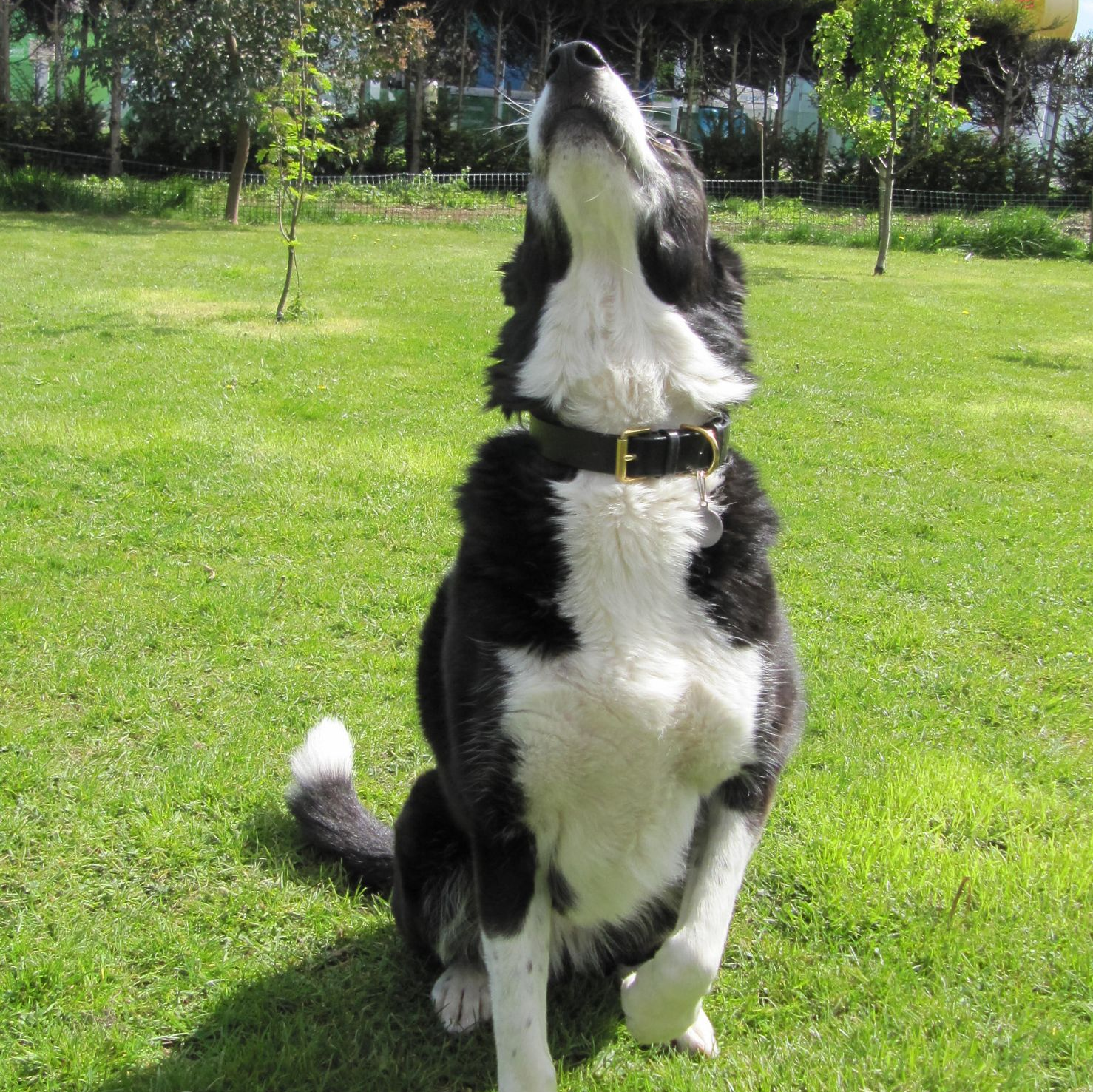 Meet Nellie, from Northern Ireland, definately showing off her new collar to great effect!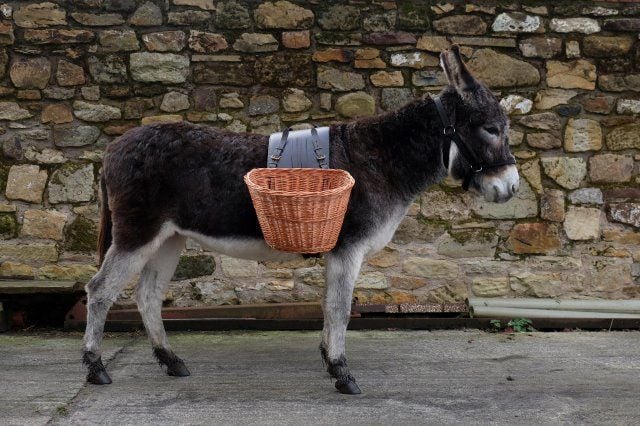 A straddle I made for showing Donkey's!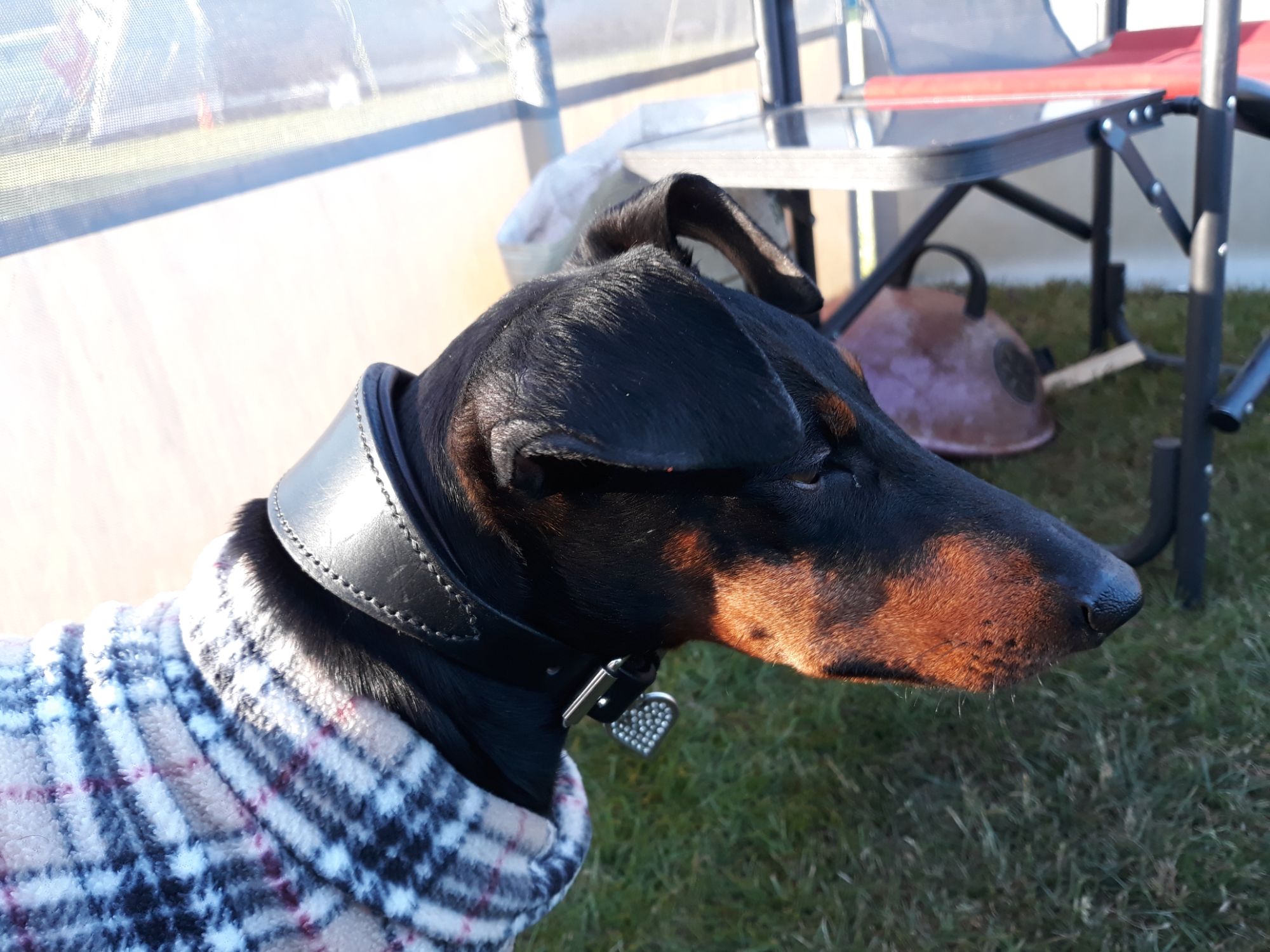 Meet Ayla the Manchester Terrier. Looking great in her padded Whippet collar. Ok so Ayla isn't a Whippet but if the collar suits!!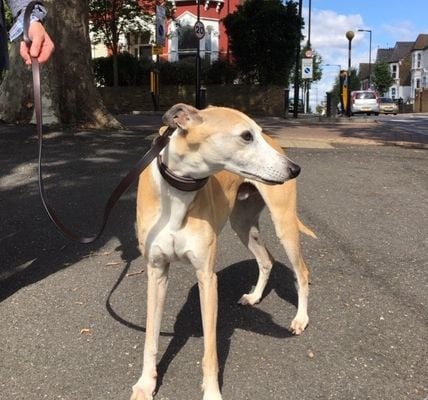 Hector from London trying out his new lead, looking good Hector!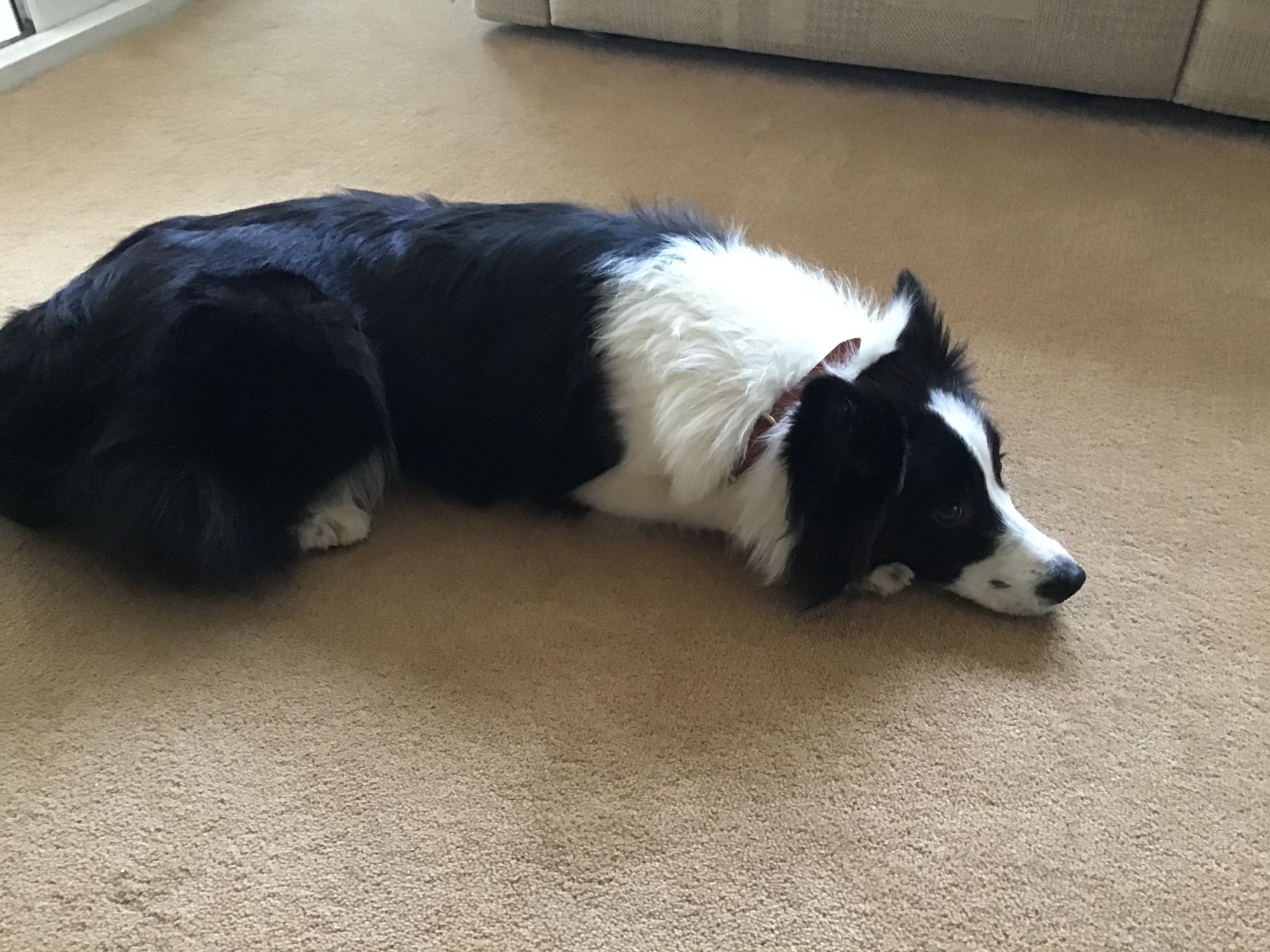 Happy to introduce Sapphire a Boarder Collie with a lot of fur. She is modeling our rolled collar honest!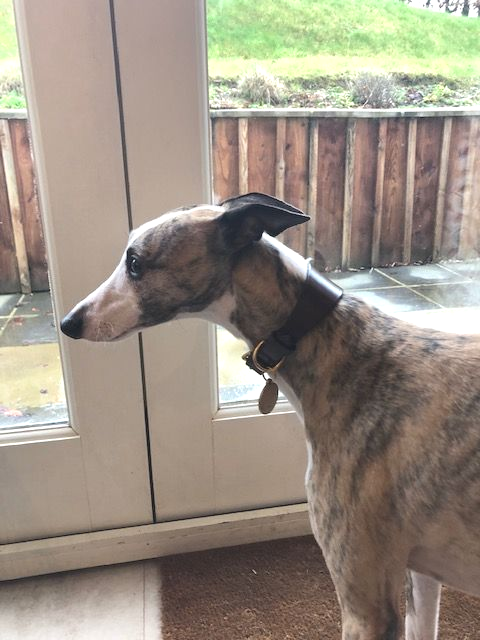 Seems Archie can't wait to get outside to try his new collar!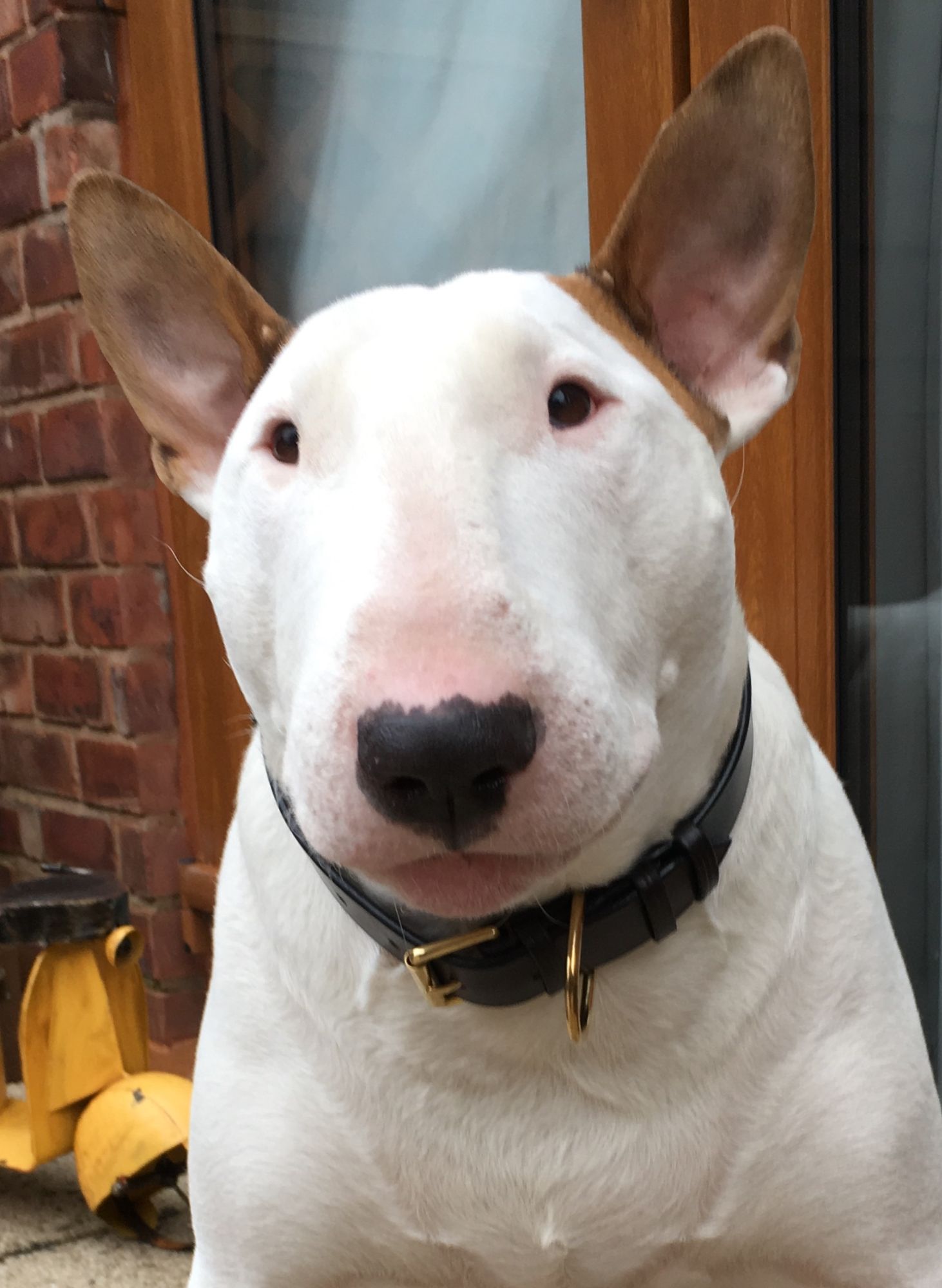 Meet Reggie from Manchester posing in his new plain collar.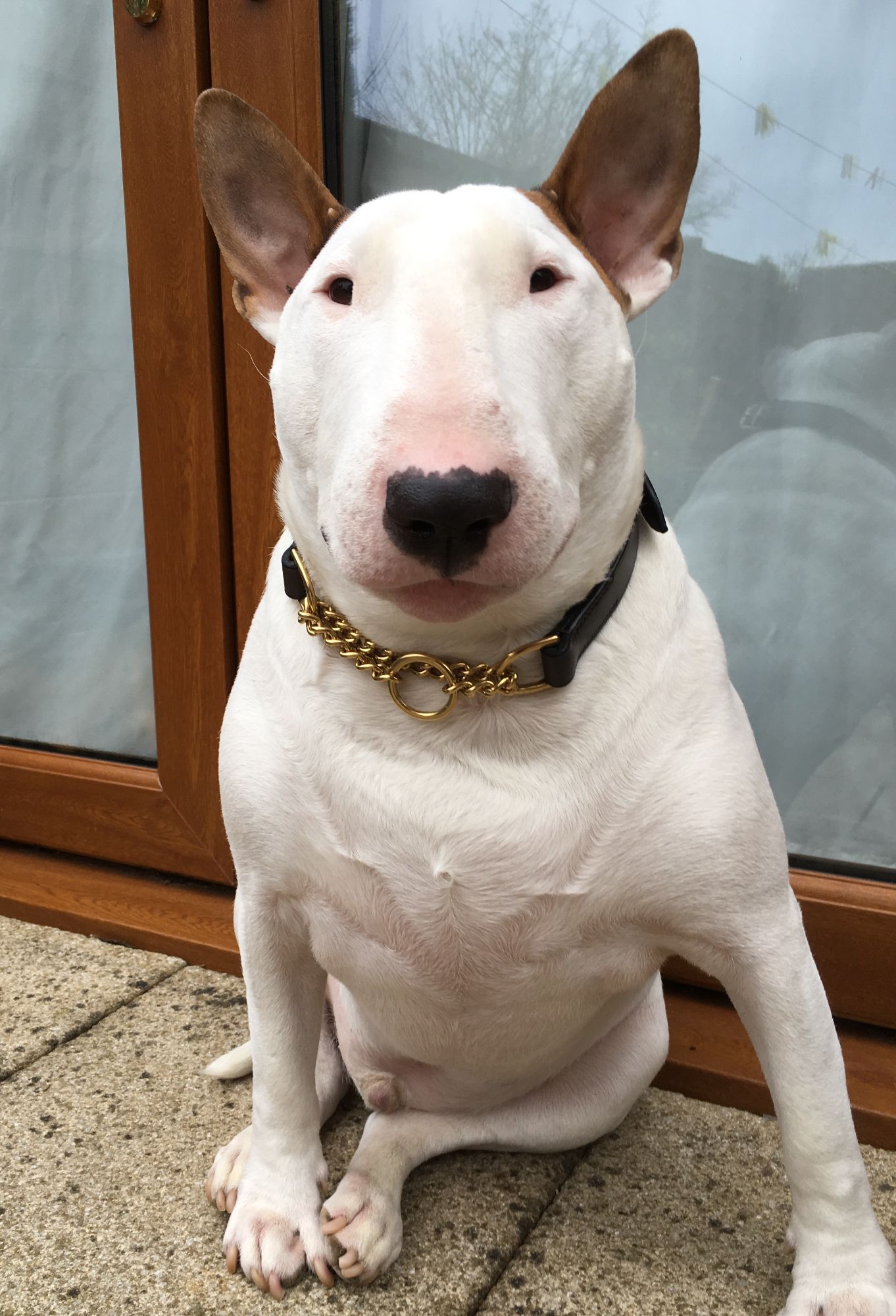 Yes it's Reggie again. This time showing off his new half check collar. Well a dapper gent needs a change of wardrobe once in a while!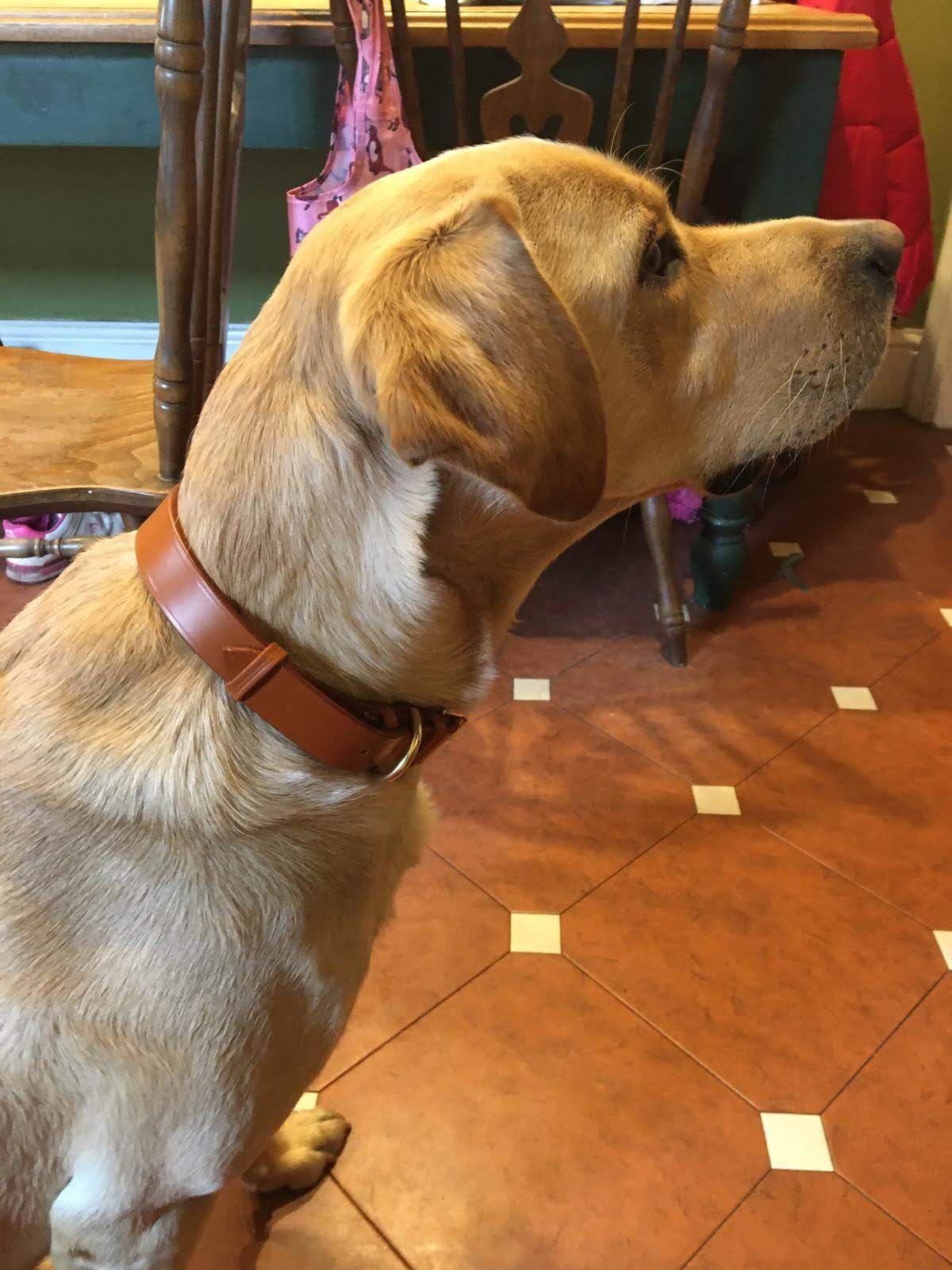 Pleased to welcome Chester to the gallery. He's from Staffordshire and his kind owner purchsed a plain collar in light havana!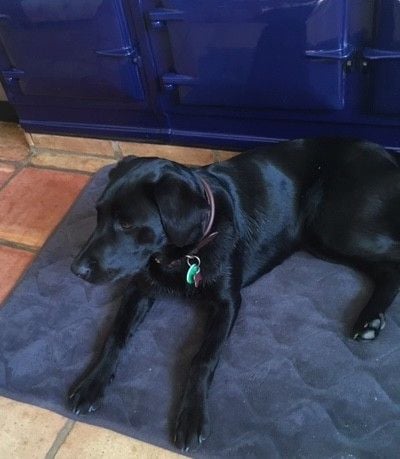 Say hello to Poppy wearing her new rolled collar in Australian Nut. She must have the warmest seat in the house on cooler days!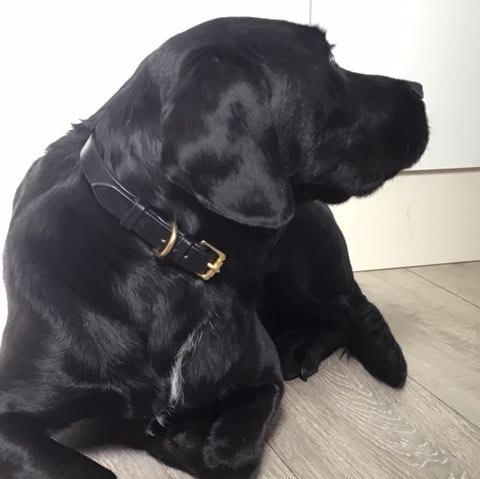 Welcome to the Gallery Hamish. Looking good in your new collar, not sure if your camera shy or just getting the right pose!!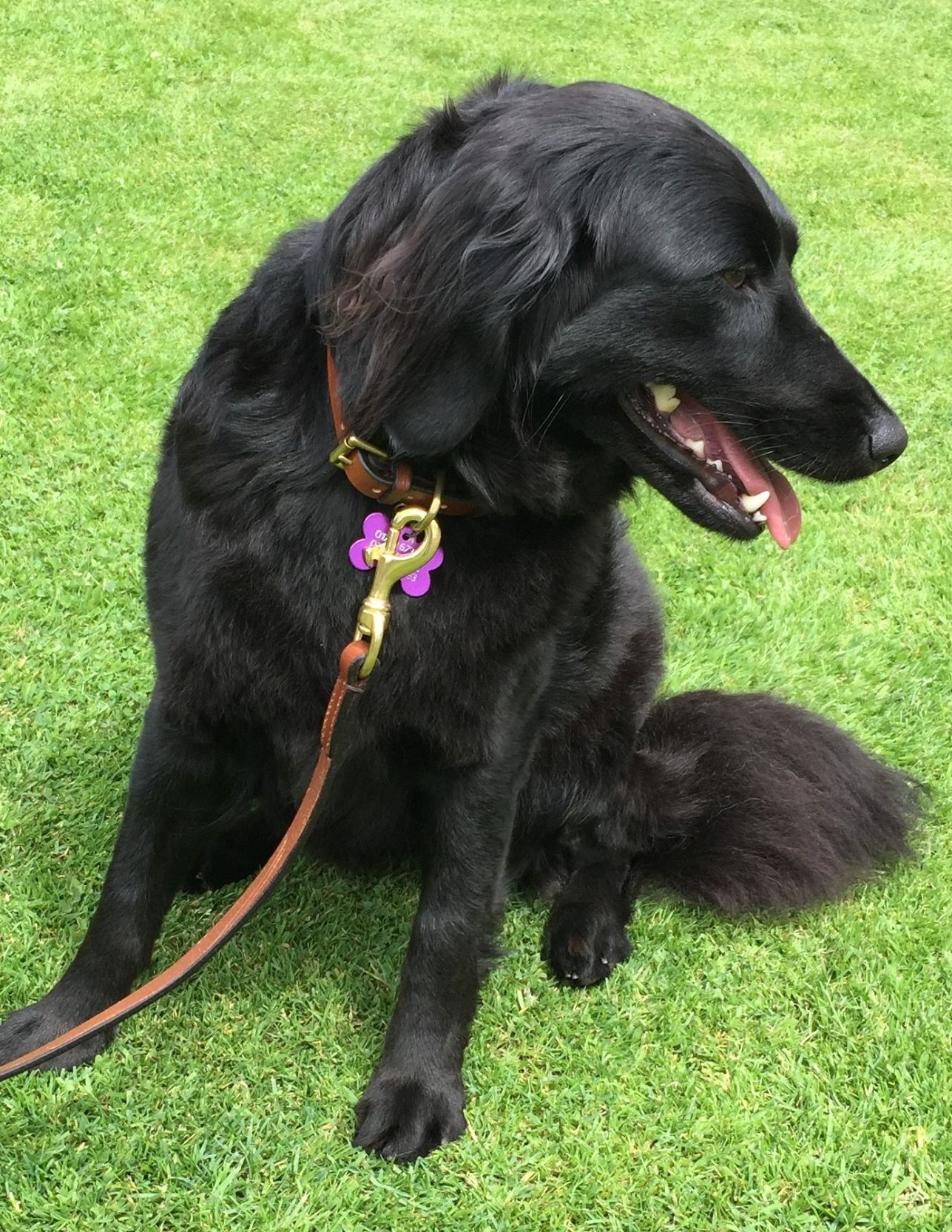 Meet one year old Millie. She was rescued from the basement of a Puppy Farm. I'm sure you'll agree she certainly deserves her new life and her smart new collar and lead!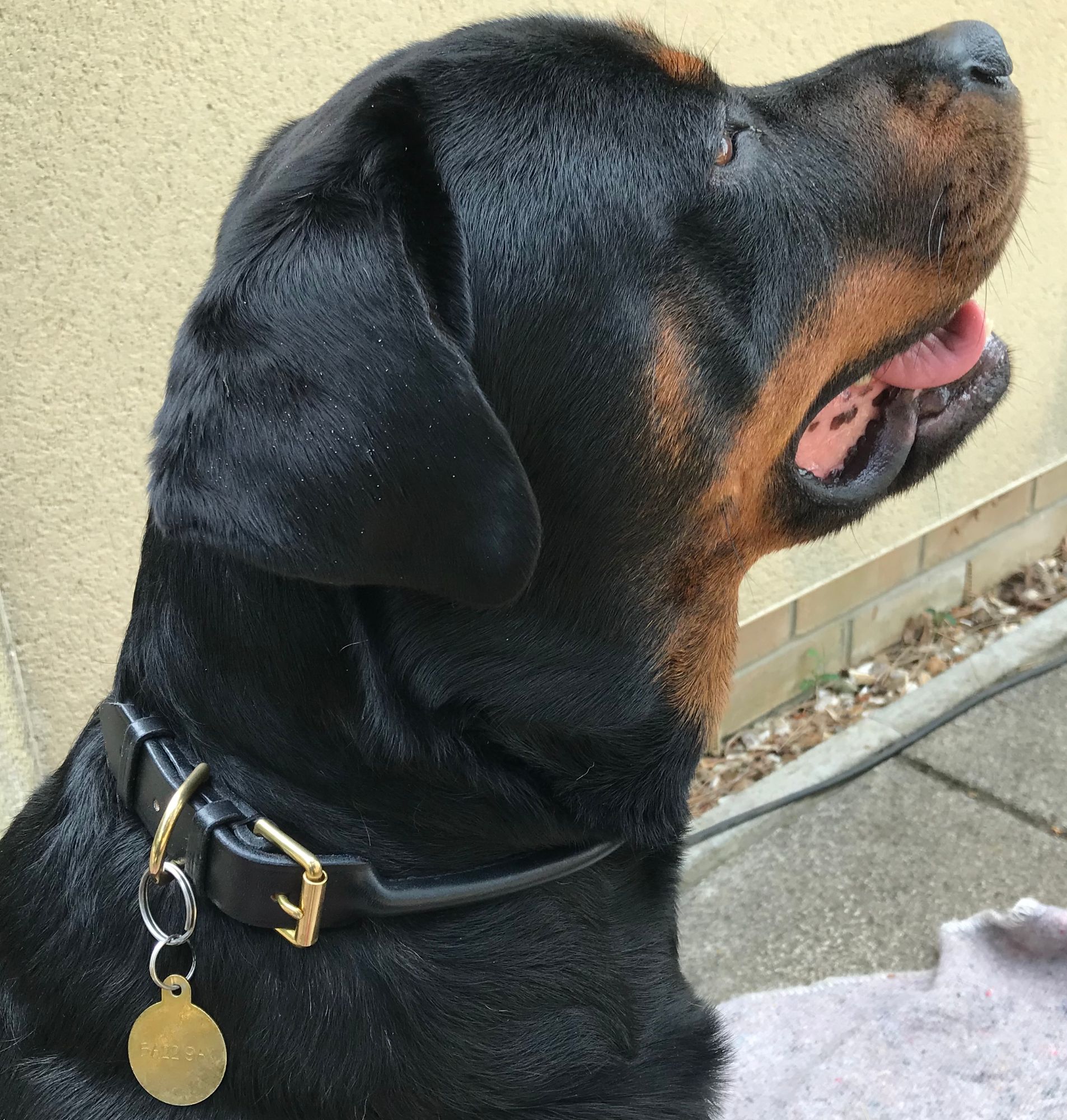 Welcome Rae to the Gallery. She is looking extreamly smart in her rolled collar. Do you think she's sat waiting for a treat?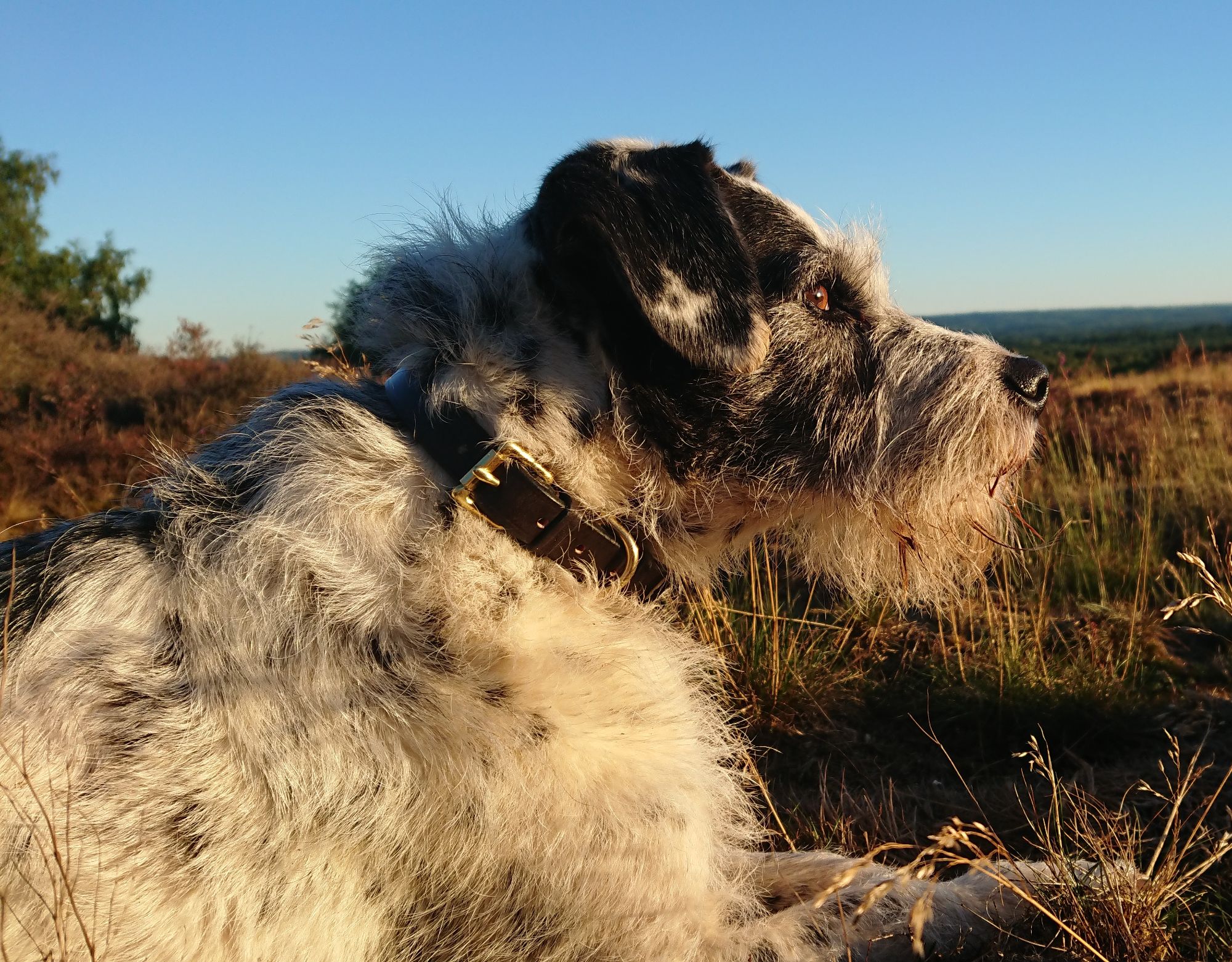 Please say hello to Patch enjoying the evening sun. He's wearing his new plain leather collar, I'm sure you agree it's a very atmospheric picture.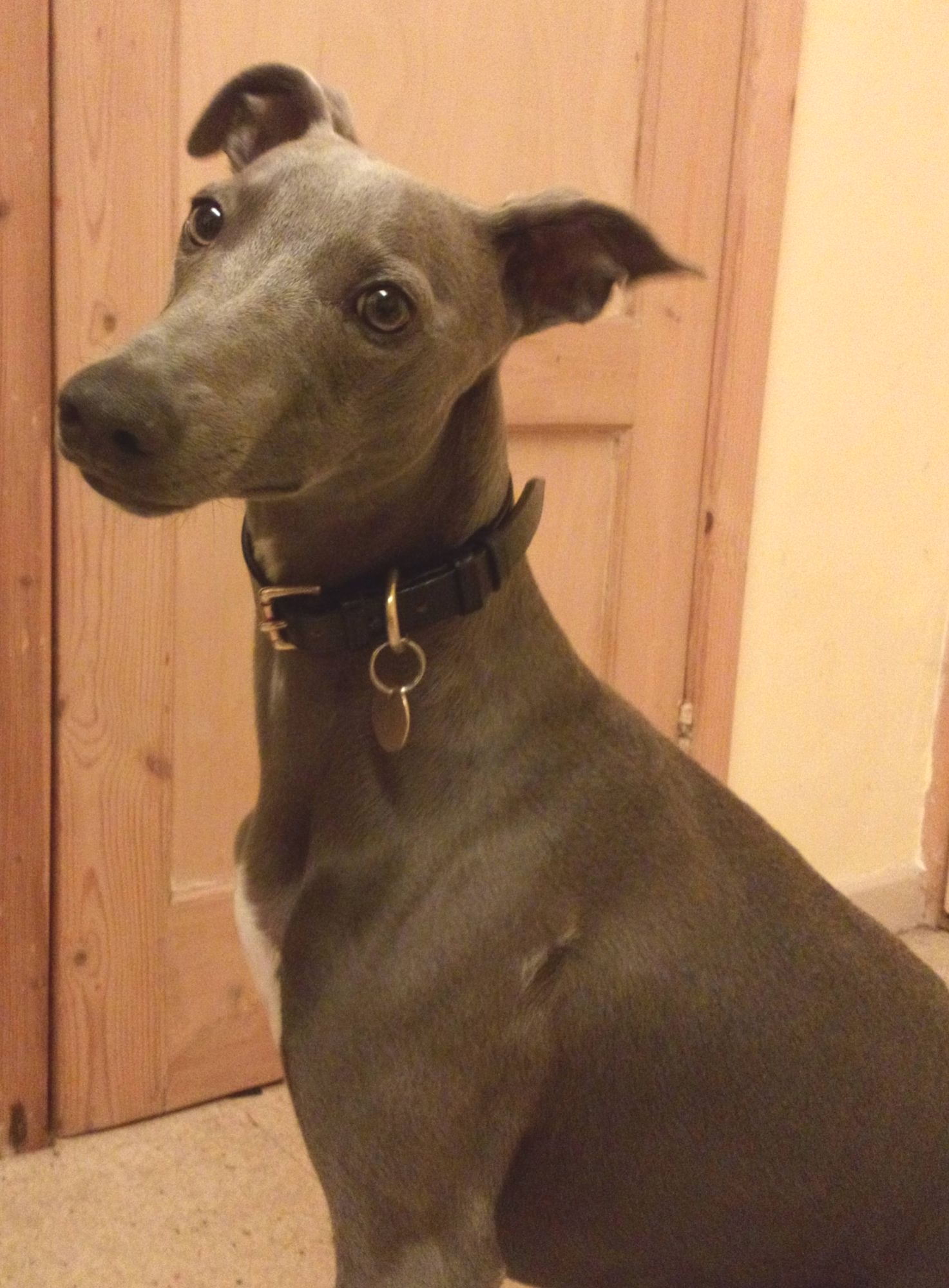 Bobby is a lucky boy posing with his new whippet collar. He was adopted by a lovely family from Bryson's Animal Shelter in Gateshead.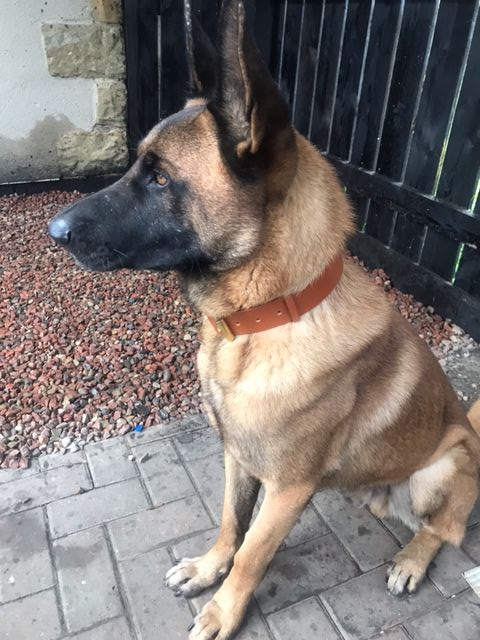 This is Red a Belgium Shepherd or a Malinois to give his proper breed name. He certainly suit's his light havana collar. It was a bespoke order in extra wide leather!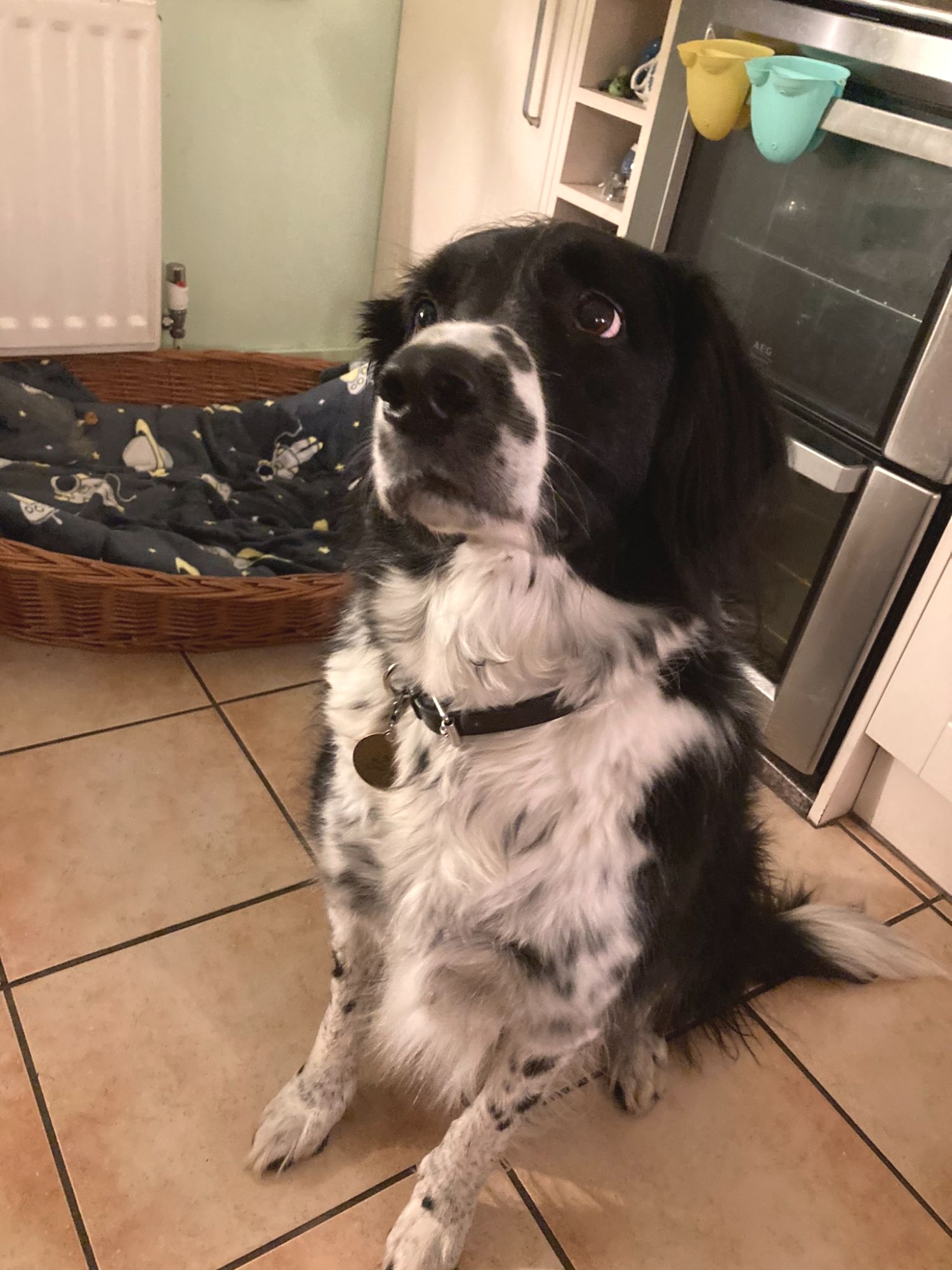 This is Finley wearing his new plain collar in dark havana. You can just about make it out in his lovely long fur!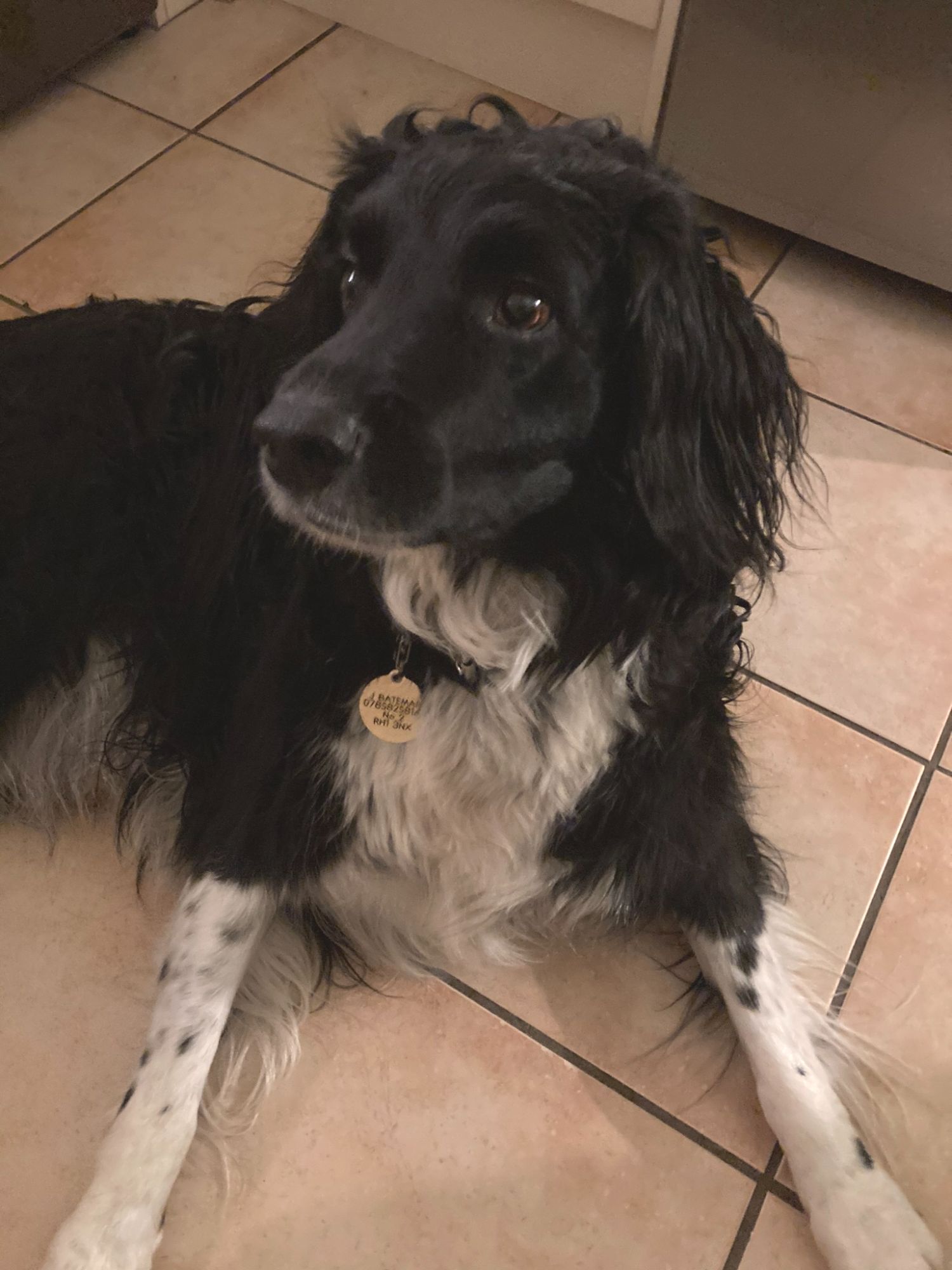 Please say hello to Fergus like his brother Finley (next door) is wearing his new plain leather collar. Fergus and Finley have just had their 10th birthday.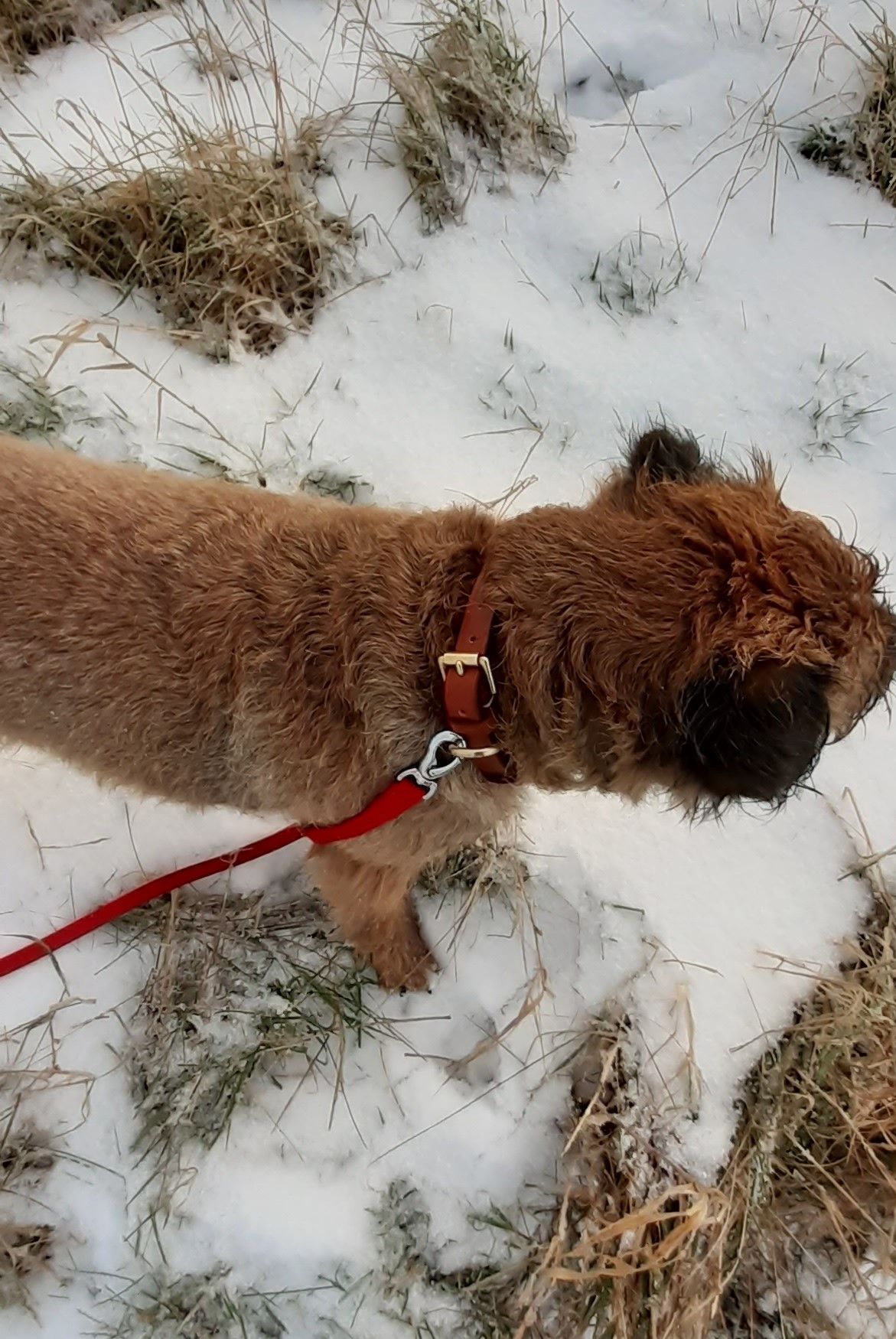 Fudge is out enjoying the snow in Northumberland, She's wearing her new collar in Light Havana. Hope your paws don't get too cold Fudge!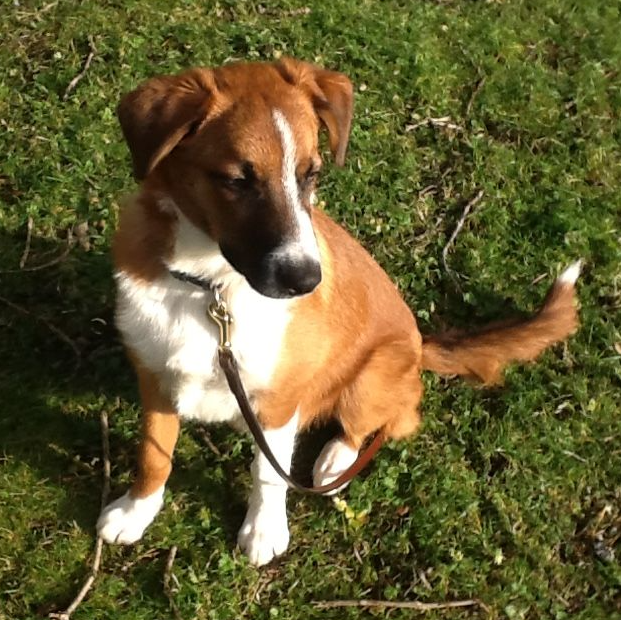 This is Iolo a 5 month old Welsh Sheepdog. His humans decided he was grown up enough for his first 'proper' lead. He is quite cute don't you think!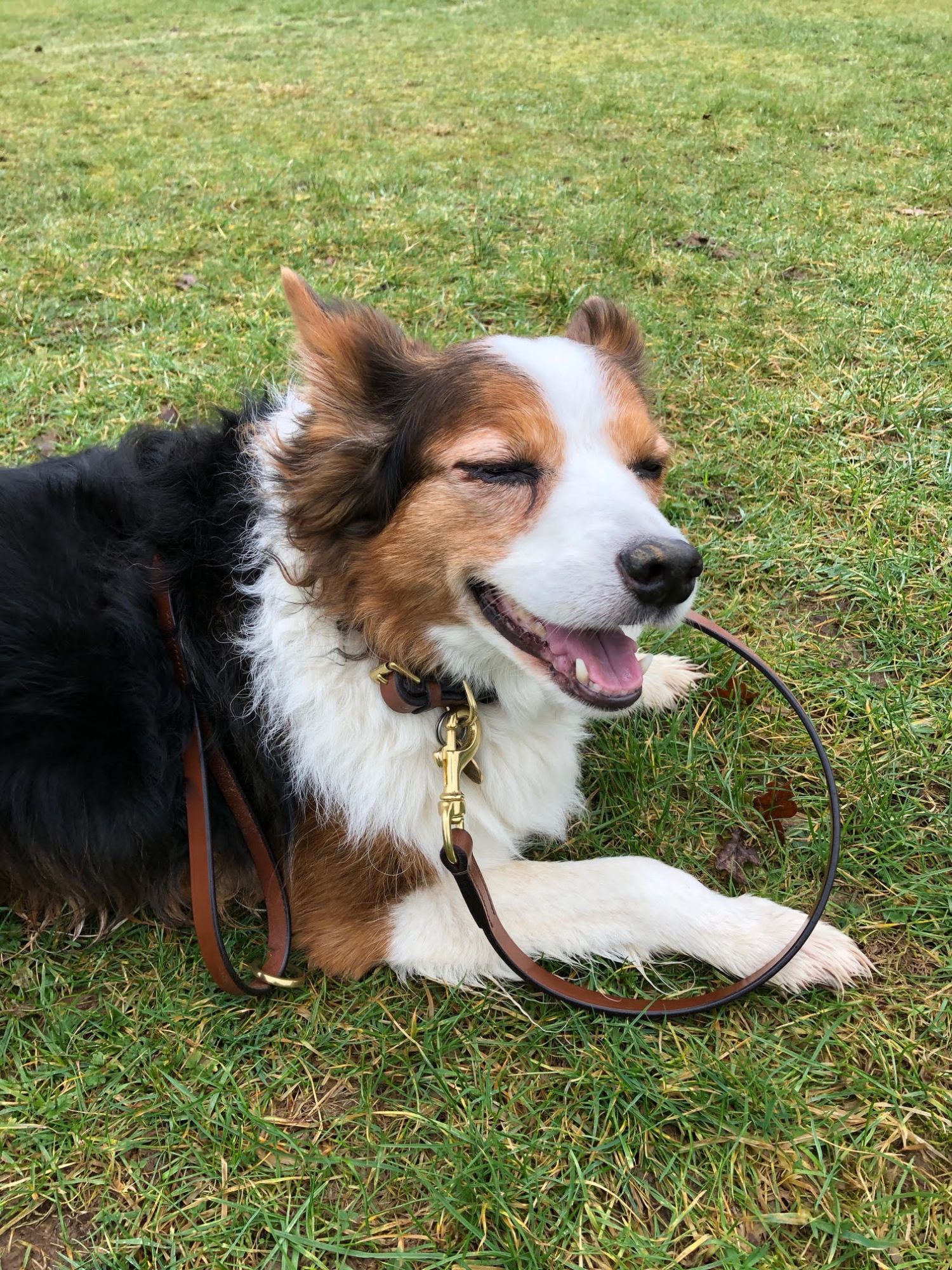 Welcome Millie to the Gallery. She is showing off her new collar and lead in conker. I think she looks rather happy with her new outfit!